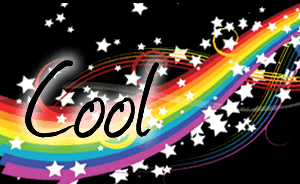 Thinking about all the nice things about life that are often the simplest things, like breathing some fresh air, see a sunset on the beach, enjoy conversation, being with family, walking in the rain (with a good umbrella to keep dry and colds) ... among others ... may be many more, but in short, what we came here, that was just a brief introduction ... I present my beautiful lyrics editor that I enjoy the simple things in life, like putting a nice nick in your state.
ⒿⓊⓈⓉ ⒺⓃⒿⓄⓎ ⒾⓉ @(ᵕ.ᵕ)@
If you look quickly, this tool the first 2 results correspond to letters in circles which are widely used in social networks to highlight content without neglecting the third to be fairly used, known letters in parentheses. All subsequent results of these 3 are just beautiful, but has some peculiarity that characterizes serve to decorate your texts tenderly.
Letters in circles
There were so many requests that I had to incorporate letters that are circled, for you to use in any application, you can find here are uppercase and lowercase are all numbers from 0 to 9. It would be fun if you combine this editor with upside-down letters, many of his friends could go crazy reading your Facebook states.
Circles capitalized
ⒶⒷⒸⒹⒺⒻⒼⒽⒾⒿⓀⓁⓂⓃⓄⓅⓆⓇⓈⓉⓊⓋⓌⓍⓎⓏ➀➁➂➃➄➅➆➇➈
Circles lowercase
ⓐⓑⓒⓓⓔⓕⓖⓗⓘⓙⓚⓛⓜⓝⓞⓟⓠⓡⓢⓣⓤⓥⓦⓧⓨⓩ➀➁➂➃➄➅➆➇➈
Letters in parentheses
⒜⒝⒞⒟⒠⒡⒢⒣⒤⒥⒦⒧⒨⒩⒪⒫⒬⒭⒮⒯⒰⒱⒲⒳⒴⒵
Cool Letters on Facebook

Cool Letters on Twitter